Free URL submit. How to add website URL to Web Directory
This is step by step guide how to submit website to the MoreFunz catalog. Follow to the submission page to create order.
Before submit URL (website) please do a search - possibly your website is already joined.
You might study FAQ and Privacy Statement pages.
Shortly about the Rules for submissions
Fill fields in English. If language of the page differs, make the description in English.
We accept already working websites.
We don't accept sites of: adult content; calling for violence; calling for racial and religious hatred; calling for humiliation of the personality; with the unsafe contents for children; phishing or fraud. See FAQ.
You must have a email address for contact.
Accepted sites that 1 Year old or more.
Our Web Directory recommend to use at submission a clear description and keywords. It helpful for SEO.
MoreFunz web directory accepts websites to the listing for free or paid. Your website could be accepted for free. We will try to help if you have any difficulties with the Submission. Please prepare all the necessary data for the URL Submit page:
Website Name. Item is required.
Website URL. Item is required.
Description. Item is required.
Select catalog. Item is required.
Site Email, is not required item.
Phone and Fax, is not required item.
Address, is not required item.
Extended, is not required item. The operate time, contact person, etc.
Contact information. Contact name and email is required.
Add website to the MoreFunz Web Directory
Free URL Submit page, scroll page to below. Fill the all required fields like as examples below: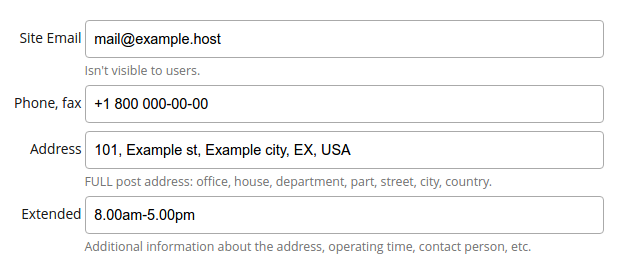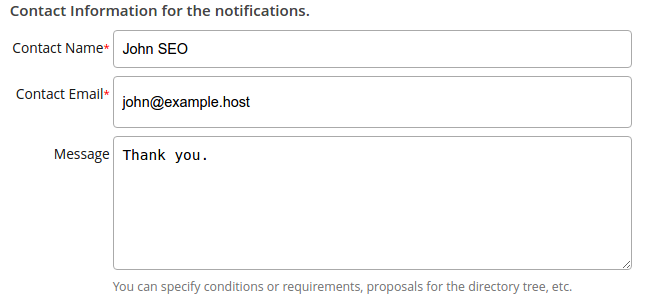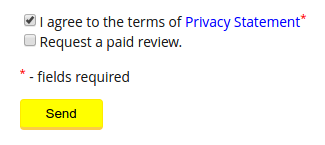 Click Send button to finish of submission order. After we will considering Your submission and add it to the listing. If you will get error click to Back, fix errors in a fields and try to submit website again.
Try to give brief and clear information on its website and specify the most appropriate category. It is not necessary to specify in the description the website a large number of key words, try in one sentence to indicate no more than 4-5 keywords. Try to make as less number of errors. If you can't submit a order for participation, please follow on to contact page and send message to us.
Good Luck!
MoreFunz team
How to submit URL to the Google Search Console
The Google Search Console provides you a way to submit new URL of your website. This submission tool helps to Google's crawler bot fetch a website. Google will index page of website, then it could be included into Google's search results. Also page can be indexed by Google's regular URL discovering process.
Let's to see Google's URL submission process. Please follow to Google Search Console page.

Google Search Console Welcome page
By the new rule of Google you should have a registered Google Account. You cannot use Search Tool without of Google Account. First of all you need to add website to console. That requires confirmation of your website ownership credentials (look at Verification of ownership). In case of the property is successful confirmed a new URL could be inspected by Google. Try to use the Google Search Console submit URL search bar:

Submit URL a first way.

Submit URL by URL inspection option in Overview tab.
The crawling process of the page can took a day. If everything is OK Google search engine will get your website page into search result. Otherwise you'll get crawl error. When URL inspection is done and page isn't in Google Search there's able to use a Request Indexing option.

Google's Request Indexing option.