Free URL submit. How to add website URL to Web Directory
This is step by step guide how to submit website to the MoreFunz catalog. Follow to the submission page to create order.
MoreFunz web directory accepts websites to the listing for free or paid. Your website could be accepted for free. We will try to help if you have any difficulties with the Submission. Please prepare all the necessary data for the URL Submit page:
Website Name. Item is required.
Website URL. Item is required.
Description. Item is required.
Select catalog. Item is required.
Site Email, is not required item.
Phone and Fax, is not required item.
Address, is not required item.
Extended, is not required item. The operate time, contact person, etc.
Contact information. Contact name and email is required.
Add website to the MoreFunz Web Directory
Free URL Submit page, scroll page to below. Fill the all required fields like as examples below: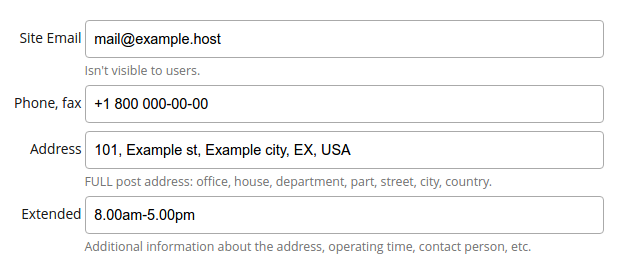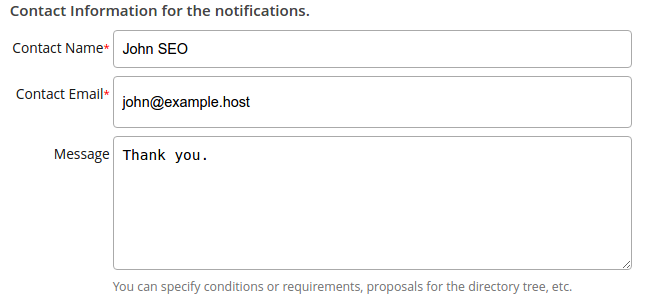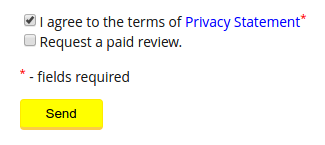 Click Send button to finish of submission order. After we will considering Your submission and add it to the listing. If you will get error click to Back, fix errors in a fields and try to submit website again.
Try to give brief and clear information on its website and specify the most appropriate category. It is not necessary to specify in the description the website a large number of key words, try in one sentence to indicate no more than 4-5 keywords. Try to make as less number of errors. If you can't submit a order for participation, please follow on to contact page and send message to us.
Good Luck!
MoreFunz team